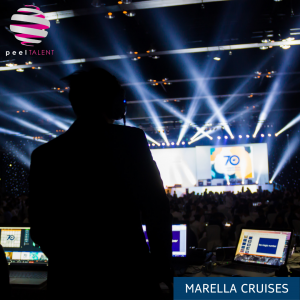 Peel Talent are now recruiting for Senior Technicians to join our Entertainment Teams onboard our international fleet of Marella Cruise ships.
Working closely with our technical team on board to ensure that first class entertainment is delivered throughout the ship, our Senior Technicians must have an extensive knowledge of technical theatre production, alongside managerial skills to ensure the technical department are running smoothly on board.
As a Senior Technician you will be responsible for managing technical aspects in all performance areas on board, ensuring that all health and safety checks are put in place.
Do you have an extensive technical theatre background? Do you succeed well under-pressure? This is a unique opportunity for experienced technical professionals to travel the world whilst working the job they love. View the full role description here.
To apply please email your CV and Covering Letter to info@peeltalent.com or call 01756796176 for more information.
Please reference where you heard about the job opportunity when applying for this position.