Actor/Entertainment Host Auditions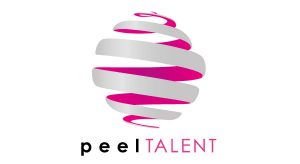 Can you bring a smile to people's faces?
Peel Talent are on the lookout for dynamic, upbeat Actor-Entertainment Hosts for positions within the Entertainment teams onboard our international fleet of Marella Cruise ships.
Does the following excite you? If so we want to hear from you!
Our Actor Hosts take part in all aspects of daytime and evening light entertainment activities, actively socialising with passengers to facilitate a fantastic holiday experience. Areas of responsibility include daytime and evening activities, games, quizzes, demonstrations, gameshows and of course taking part in plays such as Murder Mystery, Splash and Neverland.
With a selection of medium and long-term contracts available, some starting immediately, this is an incredible opportunity for career-motivated individuals who wish to progress the career ladder whilst travelling the world. The perfect candidate will have charm, confidence, a dedicated work ethic and the ability to grab a mic and entertain hundreds of people every week, previous acting experience is required.
Join us: To apply please visit www.peeltalent.com for detailed audition information and email your CV, Covering Letter and Show Reel to info@peeltalent.com to confirm your attendance. Please note the office is closed until 3rd January 2019 and we will be in touch to confirm any final details after this date.
Please follow the link below for full audition details including what to prepare, what to wear and what to bring with you on the day of the audition.
Actor Host auditions Essential Information
Please reference where you heard about the job opportunity when applying for this position.