Every year Sara and her team fulfil 1000s of placements for some of the most prestigious cruise lines, including Cunard, Marella, P&O, Saga, Fred Olsen and Crystal to name a few. With the aim of the specialist speaker being to creatively share a deep understanding of the local wildlife, geography, art, culture and food and drink of the ports, regions and locales the different cruises sail past or stop at, the programmes are renowned as some of the most popular activities for the days the ships are at sea.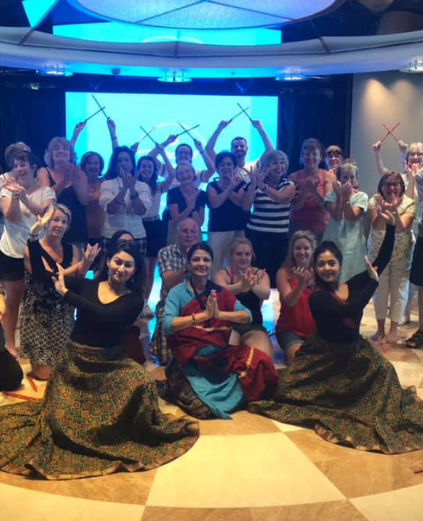 Sara said: "Finding the right speakers or tutors and matching them to the different cruise itineraries is incredibly rewarding. Some of my favourites have included finding Bollywood dancers, Annapurna Dance and Dohl drummers, Punjabi Roots Academy for a cruise around the west coast of India. The feedback from their workshops and lectures was fabulous as guests were able to gain real insight into different aspects of the Indian culture through the different dance moves and drumming rhythms they learnt."
Historically cruise-ship speaker appointments have often included big celebrity names and although Sara isn't averse to signing up a big draw name, she is keen to ensure they are relevant or linked to the cruise itinerary.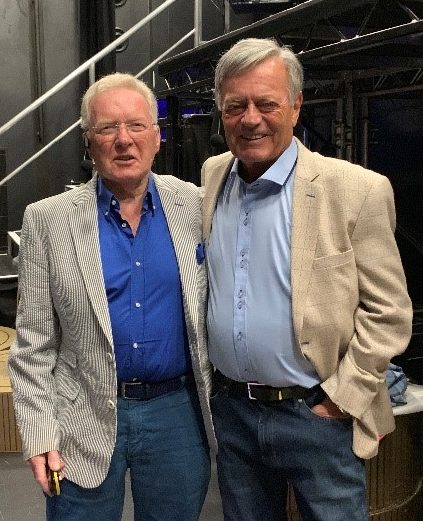 Sara added: "Guests expect something special – they are looking to learn and be enlightened – not just purely entertained. So we recently reunited Tony Blackburn with Johnny Beerling, the famous Radio 1 Controller who worked with Tony in the 1960s and 70s at the BBC, for the inaugural cruise on Saga's Spirit of Discovery, 'British Greats Music and History'. We organised their session as a Q&A and they were phenomenally successful, a format which created a real buzz as it enabled all sorts of interesting stories and anecdotes to be revealed!"
As well as speakers' appointments standard classes which Sara and the team also recruit for include; watercolour, craft, bridge, ukulele and language classes.
Sara would love to hear from those who would like to pursue a vocation as a cruise ship speaker or tutor. Applicants must be comfortable with PowerPoint as well as having four complimentary talks in their repertoire. Sought after subjects include cultural topics such as; art, music, history, food, beer and wine. Sara is also keen to speak to language tutors and those with first hand stories of intrepid adventures and explorations around the globe.
The speakers/tutor and their companion travel as passengers, and are guests of the cruise line and receive a number of discounts on board. For further information visit our dedicated guest speakers and presenters page here or email: sara.andrew@peeltalent.com