Technician Trials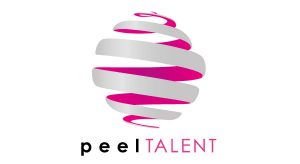 PRACTICAL ASSESSMENT DAY
Peel Talent are now holding a practical assessment day on Thursday 30th January 2019 at Leisuretec, Luton to find our next team of Technicians to join our Award Winning Entertainment Teams on-board our international fleet of Marella Cruise ships.
Roles Available:
✔ Senior General Technician
✔ General Technician
✔ Lighting Technician
✔ Sound Technician
✔ Digital Broadcast Technician
✔ DJ Technician
✔Digital Content Technician
✔Stage Manager
✔Backstage Manager
Our technicians on board will bring to life 11 award winning shows, along with so much more!
Contracts starting from 9 months, including food, accommodation and flight tickets along with discounted prices to most facilities on-board.
Please email info@peeltalent.com to confirm your attendance and also ensure you book any travel arrangements to guarantee that you arrive prior to the registration time stated above.
For full Technical Trial details including what to prepare, what to wear and what to bring with you on the day of the audition please follow the link below.
Technical Trials Essential Information
Please note the office is closed until 3rd January 2019 and we will be in touch to confirm any final details after this date.