Male & Female Dancer Auditions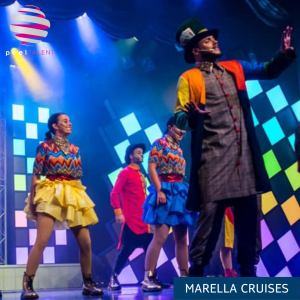 Peel Talent are looking for the UK's best and brightest dance talents to join our award-winning Show Teams travelling the world with Marella Cruises.
If you're a born performer who dreams of showcasing your talent in front of thousands of guests each week our Male & Female Dancer Auditions at Northern ballet, Leeds on 20th June are the perfect time to shine.
To be considered for a position in our award-winning you teams you will need to meet the following requirements.
Male & Female Dancer Requirements:
Professionally trained with personality, flexibility and toned, slim builds. Strong Ballet, Jazz, Commercial and Pas De Deux skills. Ensemble singing skills desirable.
You will also need to complete the below Audition Profile and bring this to the audition with you on the day.
Female Dancer Audition Profile
To confirm your attendance please apply by clicking the 'CLICK HERE' button at the bottom of this post or by calling 01756 796176 to speak to a member of the Talent Team.