Female Singers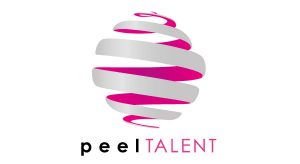 Peel Talent are now hiring experienced female lead vocalist for multiple international cruise contracts.
Does the following excite you? If so we want to hear from you!
Working with Peel Talent offers a unique opportunity for performers to travel the world working the job they love whilst being able to master their craft performing in front of hundreds of different guests each week. Often used as a jump-start towards the West-End, Peel Talent combine all aspects of the performing arts to create award winning first rate entertainment.
Requirements:
Versatile Soprano (Head to top C & Belt/Strong Mix to E) with Rock/Pop and MT qualities.
Strong Mezzo-Soprano (Head to G & Belt to E) with Rock/Pop and MT qualities.
Please see the below links to the pre-selected playlists. Please select one song from group A, and one song from Group B.
If all the above applies we would really like to hear from you, please apply now with your CV, headshot and showreel to info@peeltalent.com or speak to someone in our Talent team by calling 01756 796176 (Offices closed between 24th December 2018 until 1st January 2019)
For full Female Singer auditions details including what to prepare, what to wear and what to bring with you on the day of the audition please follow the link below.
Female Singer Auditions Essential 
Please reference where you heard about the job opportunity when applying for this position.
Date: Tuesday 15th January 2019
Venue: Danceworks, 16 Balderton Street, London W1K 6TN